We are people of action who see the challenges facing communities and through service make a direct and lasting impact.
November 18th at the Premiere Vernon Lodge and Conference Centre.
Theme: Back in Black
This message is only visible to admins.
Problem displaying Facebook posts. Backup cache in use.
Click to show error
Error: The user must be an administrator, editor, or moderator of the page in order to impersonate it. If the page business requires Two Factor Authentication, the user also needs to enable Two Factor Authentication. Type: OAuthException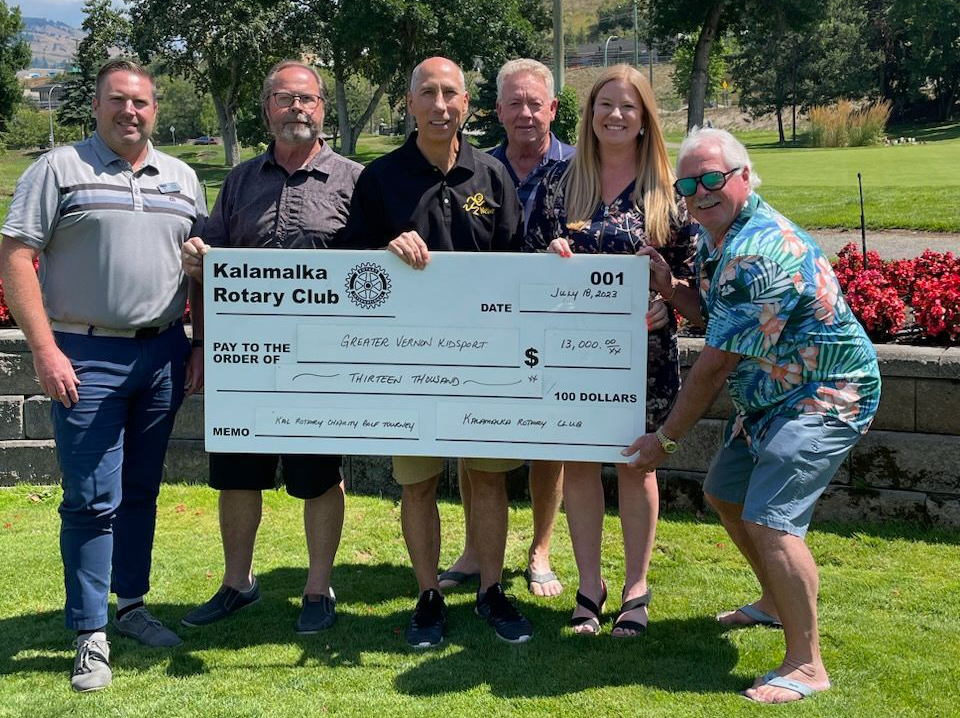 We are please to announce that Kalamalka Rotary and the Vernon Golf & Country...
Read More
Dear Kalamalka Rotary Members, I am honored and humbled to assume the role of...
Read More
📢 Calling all Qualified Presenters!
🎤 Share your expertise with Kal Rotary and make a meaningful impact in just 15 minutes!
Are you a skilled professional, expert, or enthusiast with valuable insights to offer? We cordially invite you to become a featured presenter at one of our upcoming Kal Rotary meetings.
🌟 Join us as a Presenter and:
🎯 Engage our Engaged Audience: Connect with a dedicated group of individuals eager to learn from your knowledge and experience.
🌱 Foster Knowledge Exchange: Cultivate a dynamic environment for sharing ideas and fostering personal and professional growth.
💡 Ignite Inspiration: Inspire our members to take action and create positive change within our community and around the globe.
🤝 Partner with Kal Rotary: Collaborate with like-minded individuals dedicated to making a lasting impact through Rotary.
📅 Flexible Scheduling: We understand the value of your time, and our meeting schedule can accommodate your availability.
📧 Get in touch with us today by emailing programs@kalrotary.ca. Together, let's empower our community through your engaging 15-minute presentation! 🌈 #KalRotary #BeAPresenter #MakeADifference
🌟 Discover the Power of Rotary Membership!
🌐 Join us for a Kal Rotary Lunch Meeting – The First Three Thursdays of the Month, Noon to 1:15 PM.
Are you ready to be a part of something extraordinary? 🤝 Look no further! Kal Rotary invites you to experience the warmth and vibrancy of our friendly club during our engaging lunch meetings.
🗓️ Mark your calendars: Every first three Thursdays of the month, from Noon to 1:15 PM.
📍 Location: Vernon Prestige Lodge, 3914 32nd Street, Vernon, BC.
💼 What to Expect:
✨ Empowering Connections: Forge meaningful connections with like-minded individuals who share your passion for community service and positive change.
🌱 Inspiring Presentations: Immerse yourself in captivating 15-minute presentations from experts, thought leaders, and enthusiastic members.
💡 Service Projects: Discover the joy of making a real difference through our impactful community service projects.
🌈 Friendly Atmosphere: Experience the warmth and camaraderie that defines our vibrant club – a place where everyone is welcome.
🍽️ Nominal Lunch Cost: Enjoy a delicious lunch while networking and engaging in thoughtful discussions. There is a nominal cost for the meal.
🤩 We can't wait to show you the value of Rotary membership! Take the first step towards an incredible journey by joining our upcoming lunch meeting.
📧 RSVP today at programs@kalrotary.ca. and secure your spot! Let's create a brighter future together, one lunch meeting at a time. See you there! #KalRotary #JoinUs #BeTheChange
Kalamalka Rotary is a vibrant group of 85 Rotarians of varying backgrounds, skills, knowledge and experiences.  What we have in common is our passion for improving the lives of others, in our community and around the world. 
If you enjoy the fellowship of like-minded people, who join together and make positive changes in people's lives, join us!

Peter Moore
"I knew nothing about Rotary when I was asked to join, 26 years ago. Since then Kal Rotary has been a source of inspiration, lasting friendships, and enormous fun. I've had the honour of being director, club president, and assistant district governor, not one of which has seemed like any chore at all. Rotary does wonderful work locally and internationally, and at the same time offers terrific social events. I'm hooked."
Barb Keith
"I joined Rotary shortly after arriving in the Okanagan. To me, Rotary means being part of a huge family that work together to support, educate and improve lives and living conditions not only in our community but throughout the world. If Rotary takes on a cause "it gets done". I am proud to support and be part of that positive commitment to our community and internationally."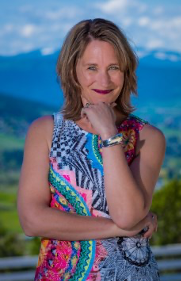 Faith Wood
"I personally love the way Rotarians get their hands dirty with work party initiatives. This is not just a group of people writing cheques. It is rewarding to help others with kind acts of service. As well, I particularly enjoy the way that our Rotary club is committed to social activities that bond members together."
Andy Betschler
"I am always amazed, humbled and inspired to see how Rotarians roll up their sleeves to get things done! The success of the Starfish Pack Program, the CMHA Kitchen Project and the Dream Auction is good examples of what committed Kal Rotarians can achieve by working together! I am proud to be a part of that."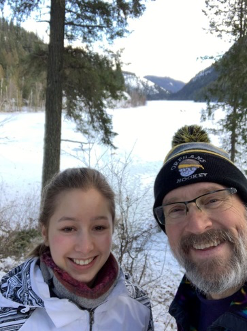 Rob and Miska
"The club does so many great things for the community and internationally as well. And the membership is very friendly, open, and forward thinking. It is good for business relationships, but it is also great for social activities too. It's hard for me to walk down the street and not be able to greet a fellow club member with a friendly hello.

The thing about Rotary that I share with people all of the time is our efforts to rid the world of Polio. To me, this is an amazing and monumental project that has affected the whole world's health and has pretty much eliminated a disease that doesn't need to be on earth anymore. This is a "world" thing. The WHOLE WORLD! It's amazing that a service club can have the power to organize and pull off such a feat that has such an important global impact."
Kalamalka's main fundraiser is the Kalamalka Rotary Dream Auction which is held in November each year.  We're proud to be entering our 36th year of this event!  Since 1985, the Dream Auction has raised over $ 4,440,000 to help families in our community and around the world.
Starfish Backpack Program
Fighting Hunger in Schools
Kalamalka Rotary began the Starfish Backpack Program in 2016 to address food insecurity in the greater Vernon area.  The Program provides a weekend backpack of non-perishable, easy to prepare meals for two breakfasts, two lunches and two dinners, along with fresh fruit and snacks.   With the support of program sponsors, Partners and Supporters, we now serve over 100 backpacks to 11 schools.
Kalamalka Around The World
Our International Relationships
Rotary is dedicated to six areas of focus to build international relationships, improve lives, and create a better world to support our peace efforts and end polio forever:
Peacebuilding and conflict prevention
Disease prevention and treatment
Water, sanitation, and hygiene
Maternal and child health
Basic education and literacy
Community economic development